[1974~2009년, 전시로 본 통인화랑-④-1]SUH Y0NG SUN‥The panoramas of condensed human pain and anguish
바로가기 복사하기 본문 글씨 줄이기 본문 글씨 키우
SNS 기사보내기
페이스북(으)로 기사보내기 트위터(으)로 기사보내기 카카오톡(으)로 기사보내기 URL복사(으)로 기사보내기 이메일(으)로 기사보내기 다른 공유 찾기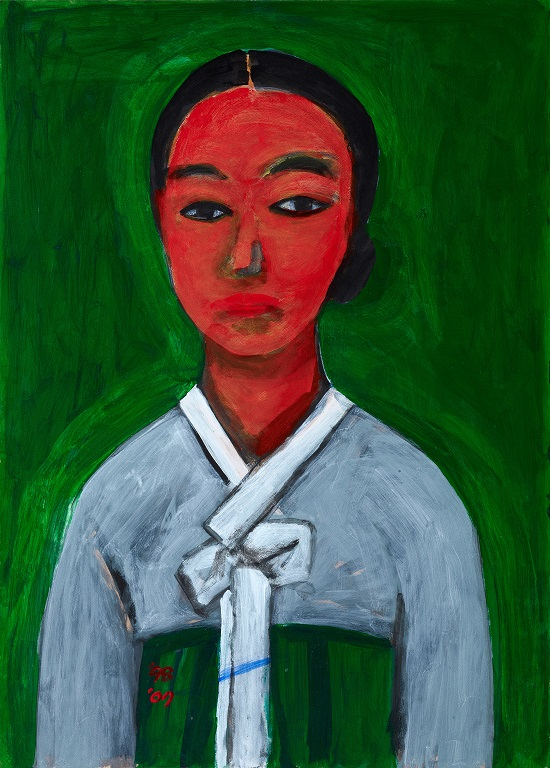 ▲ 송씨부인, Acrylic on paper 79×100㎝, 2007
Employing a wide range of subject matter and content, such as figuration, landscape, history, war, and myth, Suh Yong-sun's work has a natural consistency.
It also addresses problems of human existence, there in his Pine Trees series, representing ambiguous affection between nature and man through concrete objects; his Urbanites series, reflecting human relations within society; and his Rosangun Journal, dealing with conflicts between power structures and man, Suh is widely known with for his work featuring groups of people within society and visualizing historical incidents.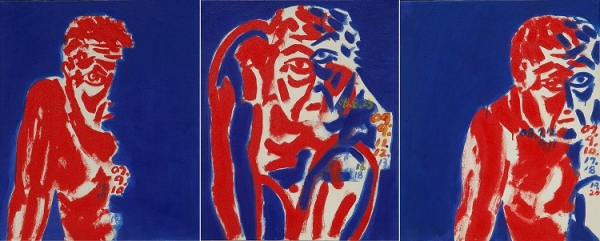 ▲ (좌로부터)Self-portrait3, 4, 6, Acrylic on canvas 60.5x73㎝(each), 2008
He dramatically represents humanity's unstable existence, and its absurdity, through intense colors and textures in uniquely constructed compositions. His work's a typical color relations and forms distract the eye, and each two-dimensional image demands viewing from an objective point of view.
Along with his unstable composition sand forms, his palette of unnerving primary colors raises feelings of horror, Through such expression, his work reflects the views of unprivileged people, distorted and marginalized by history, and projects the disquieted selves of contemporary humanity, oppressed within city spatiality.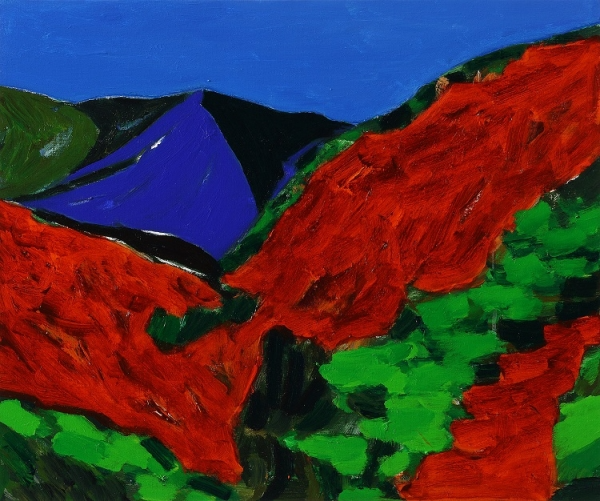 ▲ 지리산 원묵계, Acrylic on canvas, 73.5×60.5㎝, 2009
Suh's work condenses processes of deep thought concerned with life through painting that accumulates feelings and ideas, Through his work we can share the journeys diverse groups of people go through, struggling against an arduous reality.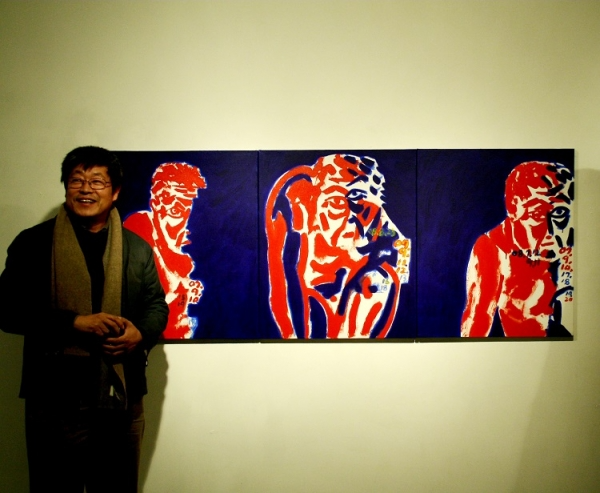 ▲ 자화상 앞에서 포즈를 취한 서용선 작가<사진제공=통인화랑>
In the process of reexamining human history, we may also witness the panoramas of condensed human pain and anguish, Suh(화가 서용선,서용선 작가,SUH YONG SUN,서용선 화백) is a true artist, who works through humanistic research, and reflection, to depict humanity, changing in accord with social transformation.
△글=이계선 통인갤러리 관장(Tong-in Gallery, Managing Director Lee Gyesun)
△전시=통인옥션갤러리(TONG-IN Auction Gallery), 11월18~12월6일, 2009년
키워드
#이코노믹리뷰 #권동철 #서용선 화백 #서양화가 서용선

권동철 미술칼럼니스트 kdc@econovill.com






기사 댓글 0