[1974~2020년, 전시로 본 통인화랑 역사-⑪]Ingo Baumgarten㉡‥Indescribable stimulation and fascination
바로가기 복사하기 본문 글씨 줄이기 본문 글씨 키우
SNS 기사보내기
페이스북(으)로 기사보내기 트위터(으)로 기사보내기 카카오톡(으)로 기사보내기 URL복사(으)로 기사보내기 이메일(으)로 기사보내기 다른 공유 찾기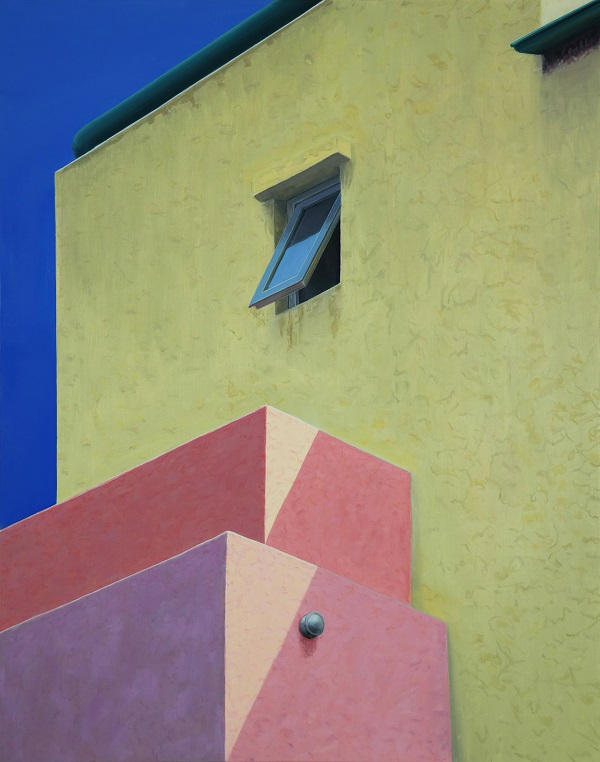 ▲ untitled(sunshine on beige and pink building), 100×80㎝, 2016
As artist from Germany, my artistic roots are deep in the European culture and arts, When I started my artistic education in the mid-1980th, the neo-expressive 'Neue Wilde' painting movements was dominating the German art-scene, Especially in the Kunstakademie Karlsruhe, where I began my painting studies, neo-expressive and abstract-expressive painting was the mainstream.
As a young student, without a larger horizon, I integrated to certain extends into those trends, however I felt dissatisfied and aimed to do something different. Therefore, I defined in the second half of my studies my own artistic position, which was on one side rather simple and open, on the other side it was nevertheless opposing to the mainstream positions.
In short, I decided that I want to focus on things, which I have seen myself and which I found interesting for different reasons: and that I want to express and share my fascinations whit my paintings.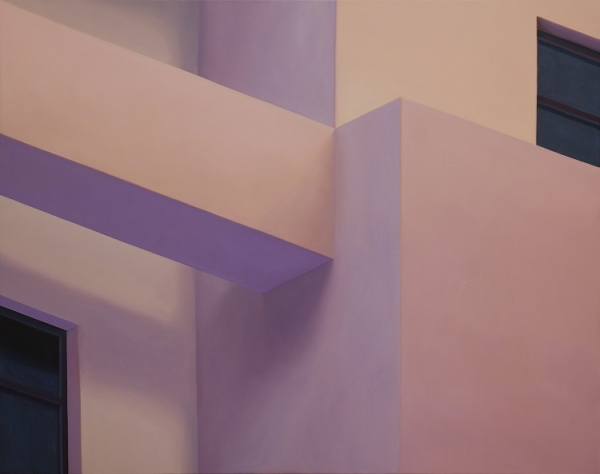 ▲ untitled(workshop one), 145×180㎝, 2019
Nowadays, I can formulate my artistic concepts more sophisticated. and I analyze what interests me and for what reasons, and I am very aware of the aesthetic principles and their effects when I paint, however the basic ideas I have hardly changed.
Since student times I took my motives mainly from every-day live, design and architecture of my surrounding. Now, my surrounding is a Korean one and my artworks reflect things, which I experienced here in this country.
That can be small perceptions of the design and structure of a city-bus or forms of modern or traditional architecture, Common with all those different motives is, that despite all analyze and reflection there is something beyond what I could not say with words.
Those parts of art, which can not be defined explained or even named are, what makes art fascinating after all, When my current paintings are successful, I hope that also they convey something beyond the recognizable objects, structures or places, - that spectators experience some kind of 'not namable irritation and fascination, -that they enjoy the paintings.
△INGO BAUMGARTEN(잉고 바움가르텐), Artist's Note
△Exhibition=Tong-In Gallery(통인화랑), 'space & color'展, 9월4~9월29일, 2019년
기사원문 : https://www.econovill.com/news/articleView.html?idxno=404289
키워드
#이코노믹리뷰 #권동철