[1974~2020년, 전시로 본 통인화랑 역사-⑧]정복수ⓑ‥The Paradoxical Beauty of Self-alienation or Exposure
SNS 기사보내기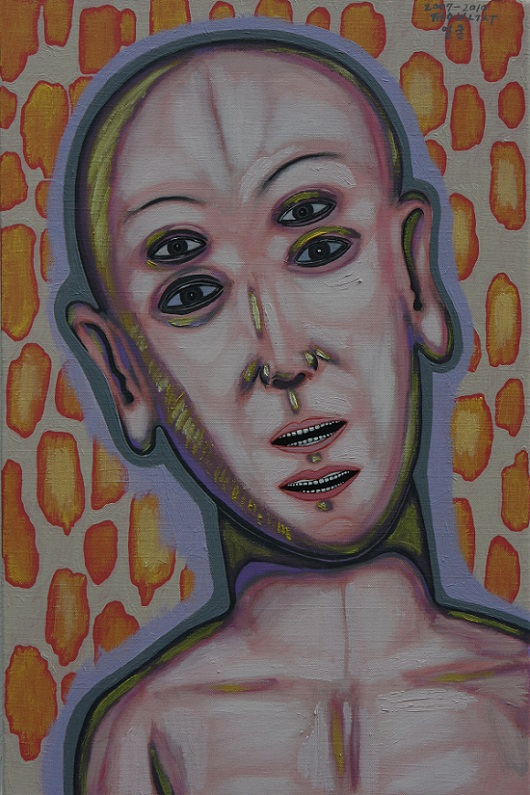 ▲ 얼굴, 40×27.3㎝ Oil on canvas, 2007-2010
Jeong Bok-su's work is dominated by contrasting emotions: self-alienation, narcissism, and enhanced-humanism. He intends to discover the true nature of human instinct through repeated interpellation, its embracement and rejection. Jeong's work is characterized by strong manifestations of sexual harassment, attachment to brutal instinct, relentless exposure, and violence, with a focus on barbaric human nature.
Jeong's work reflects his negativity toward certain humans, such as his disgust and distrust toward them. Symbolized humans in his work appear alienated, abstract, and generalized. They look like specters or illusory images hovering over a transcendental space and time. In his painting, life is filled with questions and murmurs by a lonely person separated from others.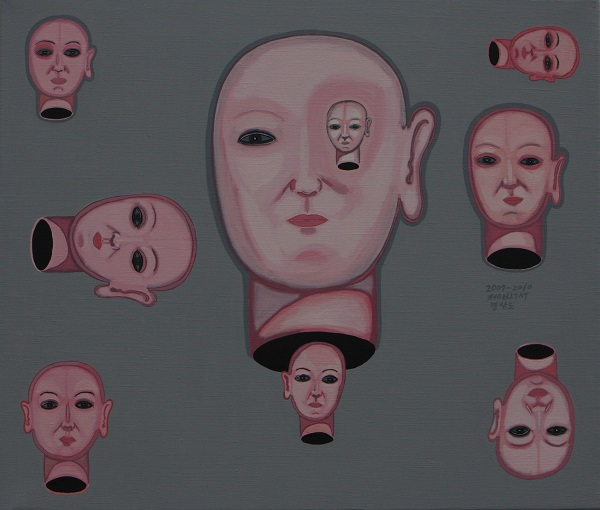 ▲ 명상, 45.5×53㎝ 도화포에 유화, 2007-2010
A serpent crawls on the bodies of those wandering in space where respect and trust has disappeared. Many eyes look back at appreciators of his work, keeping watch. The beauty of negation can be sensed in his work, without joy, anger, sorrow, or pleasure, filled with brutal desire. Jeong's work can force viewers to look at their oppressed sexual desire and realize the true nature of their sexual aggression, through these disagreeable bodies.
These disgust-icons have an extraordinary moral sense and comment on the truth of universal life, His(정복수 작가,丁卜洙,JUNG BOCSU,화가 정복수,JEONG BOK SU,정복수 화백)work associates with mannerist spiritualism, internalizing the spiritual sublime. We need to read the spirit of humanism in his work. His work is a statement and criticism of contemporary society, devoid of morality.
△글=최태만 미술평론가/Choi tae man Art critic
△전시=통인옥션갤러리(TONG-IN Auction Gallery), 11월17~12월12, 2010년
기사원문: https://www.econovill.com/news/articleView.html?idxno=403643
키워드
#이코노믹리뷰 #권동철 #정복수 작가 #정복수 화백